Welcome
CMSA Overview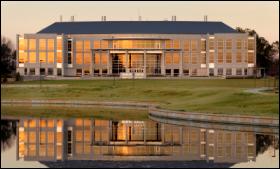 The Center for Modeling, Simulation, and Analysis (CMSA) is a research and development center at the University of Alabama in Huntsville. CMSA's work centers on modeling and simulation and systems engineering. CMSA has broad capabilities in both of those disciplines, with special expertise in these areas:
Modeling and Simulation
Physics-based modeling
Model validation methodologies
Spacecraft propulsion modeling
Simulation interoperability and composability
Discrete event simulation
Mathematical modeling and analysis
Finite element modeling and computational fluid dynamics
Modeling and simulation education
Systems Engineering
System-level modeling for design analysis and trade studies
Using modeling and simulation in the systems engineering process
Systems engineering methods
Technical team performance
Systems-level spacecraft propulsion system design
Created in 2005, CMSA has already successfully completed over 25
projects
. The topics of these projects span a wide range of Modeling and Simulation and Systems Engineering topics. They have been sponsored by NASA, the U. S. Army, the U. S. Navy, DARPA, and others.
CMSA's staff consists of approximately 25 people, with a core of 10 Ph.D.-level research scientists and engineers, supported by professional researchers, graduate and undergraduate research assistants (UAH students), and administrative staff. Consistent with the broad applicability of Modeling and Simulation and Systems Engineering, CMSA researchers have academic backgrounds in systems engineering, mechanical engineering, aerospace engineering, electrical engineering, physics, astrophysics, mathematics, and computer science. CMSA also regularly engages faculty members from UAH academic departments, who enhance CMSA projects with their special expertise and capabilities.