Society for Human Resource Management (SHRM)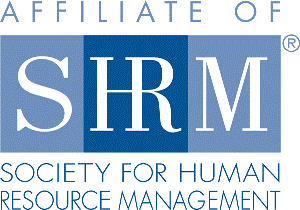 UAH-SHRM gives students the opportunity to interact with "real world" human resource managers, members of the professional community, and the North Alabama Professional SHRM chapter.
Who Are We?
The University of Alabama in Huntsville Student Chapter of the Society of Human Resource Management (UAH-SHRM) is a university chapter organization affiliated with the national professional organization of the SHRM.
Get Involved
UAH-SHRM offers you the opportunity to apply for one of two national awards. The awards recognize outstanding students and outstanding HRM research projects submitted by members. Research assistance is available through the national SHRM. As a member, you will receive subscriptions to HR Magazine and SHRM's monthly newsletter, HR News.
Career Paths
Our former members, Gretchen Everts and Rebecca Ulsaker, have networked into their careers. Gretchen interviewed with SCI, Inc. in Huntsville, AL and is currently a Personnel Administrator there. And Rebecca is currently working for Olsten Company in Atlanta, GA.
Networking Opportunities
Do you need help with your resume? UAH-SHRM will help you create an impressive resume. UAH-SHRM also has a resume bank where resumes are collected and filed into a resume book for interested employers to review. We will help you find co-op, internship, and career opportunities.
Further, our guest speakers at our chapter meetings are delighted to speak with students about careers in HRM and how to survive in the job market. Topics for chapter meetings include:
Federal Health Care Reform Proposal
Skill-based Pay Systems
How To Sell Yourself On The Job Market
For More Information
Networking is the key to exploring a world of opportunities in HRM. Opportunities are never missed, they are just passed on to the next person. Let UAH-SHRM work for you. Networking starts with UAH-SHRM. For more information, please contact Dr. William MacKenzie at william.mackenzie@uah.edu.