Student Organizations and Programs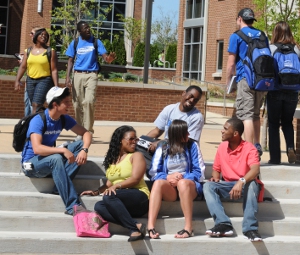 The College of Business Administration encourages students to become involved in as many business student organizations as their interest, schedule, and educational goals permit. The experience contributes to your overall college education as well as gives you many opportunities for leadership and professional development. Other benefits for joining business student organizations include:
making new friends
developing new skills and abilities
working as part of a team
learning to set and achieve goals
sharing your time and talents
Most organizations sponsor talks and presentations by business leaders in particular fields. Others arrange special events.