About Our Excellence in Athletics
More than 40 percent of our athletes are on the Dean's list and over 10 percent carry 4.0 GPAs in fields such as biology and aerospace engineering.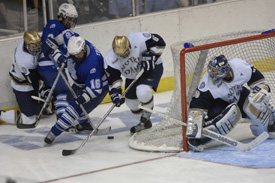 UAH's NCAA Division I sport is ice hockey. In 2009 our hockey team beat Harvard, Yale, Notre Dame and Air Force and in 2010 we won the College Hockey America Championship for the second tine in four years. We lost to Miami of Ohio, the No. 1 team in the country in the NCAA championships.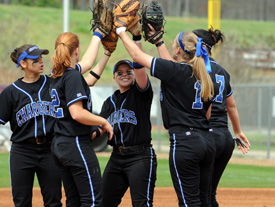 UAH's women's softball team came second in the NCAA Division II National Championship in spring 2009.
UAH's men's basketball team made the 2010 NCAA Division II championship playoffs after winning the Gulf South Conference Championships. This year they have been ranked as high as No. 4 in the nation in the NCAA Division II while maintaining a 3.4 GPA. In Coach Acuff's career at UAH, only two basketball players have failed to graduate.