MBA FAQ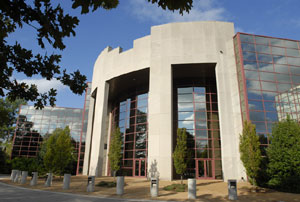 The Masters of Business Administration (MBA) program emphasizes on developing integrative systems thinking skills in order to build capable, creative managers able to face successfully both external challenges such as rapid techonological change and increasing environmental complexities, and internal issues such as changing employee expectations and methods of increasing productivity.
What is Management of Technology?
Our Masters of Business Administration degree is a graduate business program focused on the future of American business technology. The heart of our program is our specialization in the Management of Technology (MOT).
Our MBA links management with engineering and science to help organizations meet the challenges of fast-changing technology.
Our MBA program with its focus on Management of Technology is necessary in the service industry which struggles against its competition to deliver its services faster, better, and more cheaply. Industry which either uses technology to produce a product or produces a high technology product depends upon the principles of MOT.
Our MBA program goes beyond the traditional business administration program to prepare individuals to make decisions in environments of greater uncertainty and global competition.
Let's talk about coat hangers and microwave ovens. It is not difficult to find out the size of the supply of and demand for coat hangers. We know who buys them and what they use them for. We know the appropriate price for them. A traditional business program can prepare you to deal with these issues.
What about the microwave oven when it was first developed? Who will buy one? What will they use it for? How many can we sell? What price will the buyer pay?
Coat hangers and microwave ovens generate the same basic questions, but the answers for new technology cannot be discovered through a trip to the library.
The MBA degree will prepare individuals with backgrounds in business, science, engineering, or liberal arts to become mid-level to upper-level managers to participate in the decisions which will shape your organization's future.
We will help you learn to apply the business principles which will drive the organizations of the 21st century.
Is this a high quality program?
UAHuntsville and its College of Business Administration are nationally recognized. Our master's program was recognized by the National Research Council in 1991 as one of nineteen programs in the nation with a major thrust in the management of technology.
Other schools recognized with us include Carnegie-Mellon, Columbia, Harvard, Lehigh, MIT, Michigan, Northwestern, Pennsylvania State, University of Pennsylvania, Purdue, RPI, Stanford, and Yale.
The College also houses the Center for Management and Economic Research. With the help of faculty and student teams, the Center provides management and technical assistance to more than 1,000 firms per year.
The College has been accredited by the AACSB - The Association to Advance Collegiate Schools of Business . Fewer then 17% of all business schools are accredited by this prestigious, international accrediting body.
UAHuntsville is centered among many high technology organizations. The campus is in the second largest research park in the U.S., housing more than 50 Fortune 500 firms. NASA and the Army Aviation Missile Command are also in Huntsville. Students interact with managers in these organizations, who daily face the special struggles associated with technology. We instill in our students a commitment to team work, an essential ingredient to solving highly complex problems.
Distinctive Features
The program orients students to the rigors of holistic thinking about technology-driven problems and opportunities.
Introduces students to concepts and tools from all the business disciplines to operate in a technological environment.
Draws on the expertise of managers from the technology-based and technology-impacted firms in the Huntsville area who daily face technology problems.
Instills a commitment to teamwork.
The program recognizes the influence of computer technology on all management processes by thoroughly integrating computer applications into coursework.
It increases skills in information management through the use of computerized classrooms, laboratories and computer-assisted instruction.
Who would benefit from a MBA degree?
Our master's degree emphasis in MOT would benefit anyone who wants to make the business decisions which shape the future of an organization. Professionals with this degree are prepared to become mid-level to upper-level managers in organizations, but they will have special opportunities within organizations which use technology or are impacted by it.
The MOT degree will open all the doors currently opened by the MBA plus doors to high-technology organizations.
Additional Information About MBA
Cost
Tuition for graduate students is listed online at http://www.uah.edu/bursar/tuition under Graduate Rates. Each course is 3 semester hours and their is a fee of $49.50 per 3 hour course.
Financial Aid
Each year, we offer a limited number of graduate assistantships on a competitive basis. You may apply for one by submitting a resume directly to Dr. David Berkowitz, Associate Dean, in the Office of Academic Assistance, Business Administration Building Room 102. Student loans and other sources of financial aid also are available. For more information, please contact the UAHuntsville Financial Aid Office, UC 212, University of Alabama in Huntsville, Huntsville, AL 35899, (256) 824-6241.
Generally, assistantships are not available to international students during the first year of study at UAHuntsville. In order to apply for a student loan, you must have a green card.
Schedules
Because most of our students work full time, flexible schedules are essential. Each of our courses meets one night per week, from 5:30 to 8:20 p.m. (except summer). So, if you want to take two courses, you need only come to campus two nights per week.
We have developed course sequences for every need. Whether you start in the Fall, Spring, or Summer, whether you want to take 1, 2, 3, or 4 courses per semester, whether you need foundation courses or not, we have worked it out.
The sequences consider the best order to take classes, needed prerequisites, and scheduled offerings.
Sequences and current schedules are available in the Office of Academic Assistance in Room 102 of the Business Administration Building. If you need to deviate from a course sequence, let us know. We'll help you design a new one.