Degrees
William I. MacKenzie, Ph.D.
Management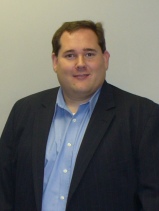 Assistant Professor
Office: 376 BAB
Education
Ph.D. – Organizational Behavior & Human Resource Management, University of South Carolina 2010
M.B.A. – East Carolina University, 2005
B.S.B.A. – East Carolina University, 1998
Research Interests
Strategic Human Resources
Human Capital
Staffing
Current Teaching Responsibilities
Competitive Strategy (MGT 499)
Human Resources and Labor Relations Management (MGT 363)
Strategic Human Resource Management in a Technological Environment (MGT 631)
Refereed Journal Publications
Morrell, D. L., and MacKenzie, W. I. (2011). The Five-Factor Model as it Defines Personalized versus Socialized Charismatic Leaders. Leadership & Organizational Management Journal, 2011(2), 16-28.
Ployhart, R. E., Van Iddekinge, C., and MacKenzie, W. I. (2011). Acquiring and Developing Human Capital in Service Contexts: The Interconnectedness of Human Capital Resources. Academy of Management Journal, 54(2), 353-368.
MacKenzie, W. I., Ployhart, R. E., Weekley, J., and Ehlers, C. (2010). Contextual Effects on SJT Responses: An Examination of Construct Validity and Mean Differences across Applicant and Incumbent Contexts. Human Performance, 23(1), 1-21.
Harris, M., Grubb, W.L., and MacKenzie, W.I. (2006). Business students' perceptions of employment in small and medium-sized enterprises versus multinational corporations: Investigating the moderating effects of academic major, gender, and personality. Journal of Small Business Strategy, 17(2) 27-35.