Eric Fong, Ph.D.
Management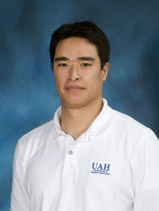 Associate Professor
Office: 370 BAB
Education
Ph.D. - Strategy and Organizational Theory, University of Florida, 2004
B.S. - Management, University of Florida, 1998
B.S. - Psychology, University of Florida, 1998
Research Interests
Executive compensation
Labor markets
Governance
Team effectiveness
Courses Taught
Strategic Management (MGT 698)
Business Policy (MGT 499)
Organizational Behavior (MGT 361)
Selected Refereed Publications
Wilhite, A., & Fong, E. A. 2012. Coercive Citation in Academic Publishing. Science 335(3 February): 542-543.
Wilhite, A., & Fong, E. A. 2012 Agent-based models and hypothesis testing: An example of innovation and organizational structure. Knowledge Engineering Review, 27(2): 221-238.
Fong, E. A. 2010. Relative CEO underpayment and CEO behavior towards R&D spending. Journal of Management Studies 47(6): 1095-1122.
Fong, E. A., Misangyi, V., & Tosi, H. L. 2010. The effects of CEO pay deviations on CEO withdrawal, firm size, and firm profits. Strategic Management Journal 21(6): 629-651.
Fong, E. A. 2010. CEO pay fairness as a predictor of stakeholder management. Journal of Business Research 63(4): 404-410.
Fong, E.A., & Tosi, H.L. 2007. Effort, performance, and conscientiousness: An agency theory perspective. Journal of Management 33(2):161-179.