John F. Schnell, Ph.D.
Economics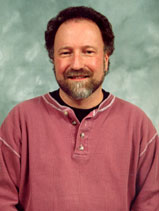 Professor
Office: 306 BAB
Education
Ph.D., 1984, University of Illinois at Urbana-Champaign, Economics.
M.A., 1978, The Pennsylvania State University, Economics.
Current Teaching Responsiblities
Microeconomic Analysis (ECN 345)
Foundations of Economics (ECN 600)
Special Projects: Fun with Games & Networks (ECN 490/590)
Research and Teaching Interests
Internal Organization of the Firm/Human Resource Analysis
Labor Economics and Industrial Relations
Economic Demography
"The Relationship between Competitive Strategy and a Firm's Reliance on Long-Term Employment Contracts." (with C. Gramm), Korean Journal of Industrial Relations (December 2006): 107-136. (Winner of the Korean Industrial Relations Association Distinguished Research Award, June 15, 2007.)
"Remedy-Seeking Responses to Wrongful Dismissal: Comparing the Similarity-Attraction and Similarity-Betrayal Paradigms." International Journal of Conflict Management. (with C. Gramm and E. Weatherly), (Vol. 17, 2006).
"The Effects of Using Alternative Types of Staffing Arrangements" (with C. Gramm), Advances in Industrial and Labor Relations, Vol. 13, (2005), pp. 27-68.
"The Use of Flexible Staffing Arrangements in Core Production Jobs" (with C. Gramm), Industrial & Labor Relations Review, Vol. 54, No. 2 (January 2001): pp. 245-258.