Campus Delivery and Pick-up Sites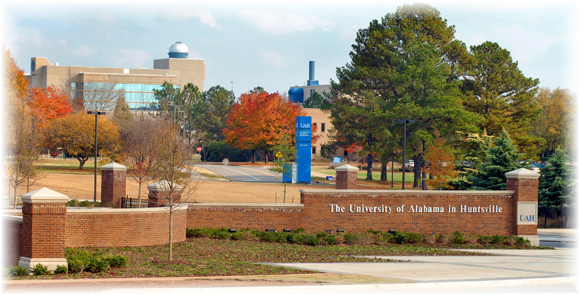 UAHuntsville Mail Services has established mail drop off and pick-up locations in all buildings on campus. These locations serve as the designated mail service areas where all departmental mail is delivered and outgoing mail is picked up. Please review the list below for the locations on campus that serves your department.
Note: There are no UAHuntsville mail drop sites on Redstone Arsenal. UAHuntsville personnel who work at Redstone or MSFC should schedule to pick up and drop off their mail from their on-campus department or from the Central Mail Facility in the Central Shipping and Receiving Building. If you have any questions concerning USPS mail, standard (bulk) mail, or campus mail, please call 824-6116.
Alabama Credit Union -- Lobby
Business Administration Building (BAB) -- Room 117
Business Services Building (BSB) -- Front Lobby
Engineering Building (EB) -- Room 158
Johnson Research Center (JRC) -- West Door Lobby
Library (LIB) -- Room 331
Madison Hall (MDH) -- Room 218
Material Science Building (MSB) -- Hallway To The Left Of Front Entrance
Morton Hall (MH) -- Room 111
Robert Cramer Research Hall (RCRH/NSSTC) -- Room 4083
Nursing Building (NB) -- Hallway Across From Room 206
Optics Building (OB) -- Room 101
Physical Plant Building (PPB) -- Room 110
Roberts Hall (RH) -- Room 300
Shelby Center for Science and Technology (SC) -- Mail Room, Lower Level Near Loading Dock
Shelby King Hall (SKH) -- Room 138
Spragins Hall (SH) -- Room 205
Technology Hall (TH) -- Room 113
Tom Bevill Center (TBC) -- Front Desk
University Center (UC) -- Room 109
University Fitness Center (UFC) -- Front Desk
University Housing -- SCRH 606-A (serves SCRH, CCRH, NCRH 1 & 2, Greek)
Von Braun Research Hall (VBRH) -- Rear Entrance At Loading Dock
Wilson Hall (WH) -- Rear Entrance Near Room 107
WLRH Radio Station -- Front lobby