UAH Business Cards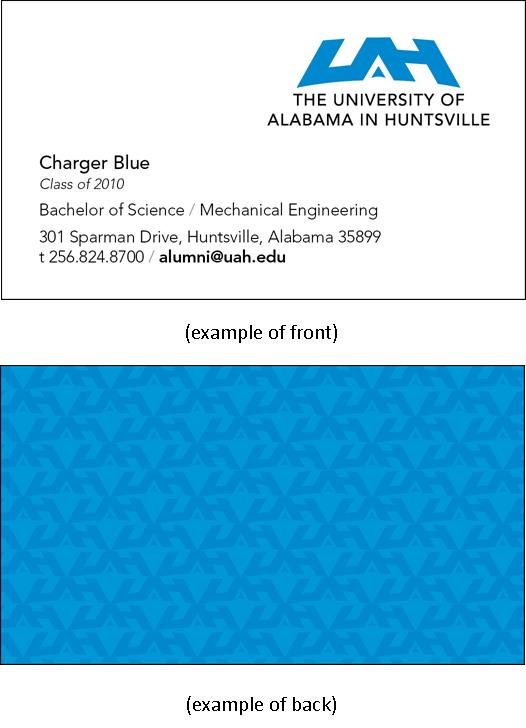 Available now to all UAH alumni and students, UAH business cards!

Ordering is easy. Just simply fill out the form below and submit payment.
Payment must be submitted prior to your order being processed.
Pricing
$45.00
250 Cards
$27.00
Reprints (250 Cards)
After submitting the form, the design proof will be e-mailed to you.
Note: Price may increase for multiple proofs.


To order UAH business cards, please fill out and submit the form below:


Business Cards
* Required