Message from the Provost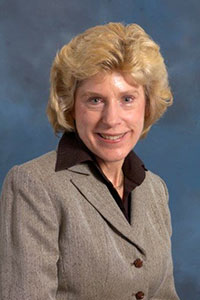 Welcome, visitors to the Academic Affairs webpage!
Academic Affairs, with its associated units, plays a central role in UAH's institutional mission by providing an exceptional educational experience through high-quality academic programs and unique state-of-the-art research/creative opportunities that serve our diverse students, faculty, and technologically rich community.
We provide leadership in the management, evaluation, and continuous improvement of a wide range of academic programs and support service units including the College of Liberal Arts, College of Science, College of Engineering, College of Business Administration, College of Nursing, School of Graduate Studies, Library, Enrollment Services, Continuing Education, Office of International Programs, Student Success Center, the Institute for Science Education, and other academic support services. We also support and facilitate the development of the university's academic programs in instruction, research, and service.
Just as important, we are dedicated to attracting, retaining, and graduating high-achieving students from diverse ethnic and cultural backgrounds, to producing graduates who are prepared to function effectively in a global society, and to providing graduates and programs that contribute to the economic advancement, cultural enrichment, and quality of life of the region, state and nation.
If you are considering attending UAH, please visit our campus and discover firsthand the wonderful educational opportunities that we can offer.
Sincerely,
Dr. Christine Curtis
Provost and Executive Vice President for Academic Affairs